If you bought a home and got a loan, you most likely got an appraisal. Well, within the appraisal is a to scale floor plan layout. This can be used as a great starting point to create a 3D floor plan for your home.
View a video on how to create some 3D magic.
Convert this boring looking appraisal plan into 3D: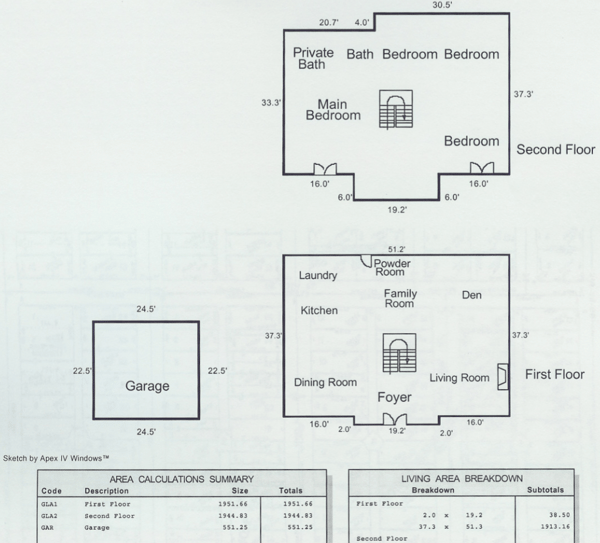 In the future, you will be able to generate a 3D rendered image like this! Stay tuned!